Everyday reaching destinations, making it in time for an interview, party or just another date, the routine has been the same for past ten years. Ten years … some say time flies but I have struggled each and every day, each and every minute, through those tough times to carve out a niche for myself and my family. And with a dream to possess my own taxi someday, I pick up and drop a whole set of different people every day to their varied destinations to make them kiss their stars of good luck and charm. After all, life's all about dreams, aspirations and hardwork to fulfill them. And especially in a place like Mumbai, a city of dreams which personifies ambitions and fantasies, living here is like running a race. As I drive through its lanes, the breeze touching my face at times sultry or at times cool with a dash of tiny droplets, I become a part of lives of people whom I drive. Racing through the streets, dodging between the traffic, I help to accomplish a plethora of emotions and the reasons behind. Moving and reaching out to the tarmac whenever I gaze the traffic behind from the rear view mirror, I think if only life could have one. Though life's all about looking and moving ahead, the rear view mirror at times shows what lies ahead.
It was a usual morning at the Church gate local terminal. People moving in and out with the same busy looking faces, their life programmed to the minutest details so that they don't waste time on mundane issues. Mostly speaking on phone this species resolve half of their issues moving hands, signaling in air. These are the most wearisome passengers to carry. I thanked my stars having escaped such a heartsick start to the day as I managed a lady as my first one today. Well no offenses towards ladies, they are equally tasked, infact more in life but having them to drive is like a spirits lifting right in the beginning of the day. In her late twenties, dressed up in a stunning electric blue kurta and a matching churidar, she came near. I quickly glanced over her as she topped the look with perfectly matching shoes. "Rustam studios" and she was on board after getting a nod. As I headed towards the old but the most famous studio in the area and she settling behind, I recollected my previous encounters with similar looking faces of a whole breed of struggling actors. I could see her holding the mobile phone with her left hand and speaking to someone. "That's awesome, Junaid bhai. Thank you so much for this opportunity. I am on my way to the studios. I will be there by 10." And she disconnected the phone. I checked my watch. "Still an hour to go. Will make it before that" I thought. Stopping at the signal I saw her in the rear view mirror. With animated looks she seemed to be rehearsing something. Familiar of such similar nervous faces I could relate to few passengers in past. With the green 'Go' we moved ahead towards Rustam Studios. As I took a zooming right turn her phone rang.
"Yes, Aai tell me. Any problem? How is pallo?" I heard her saying. And she went into a listening mode.
Engaged with the heavy traffic in the peak office hours I almost forgot looking back at her. Morning and evening hours, are the most troublesome and tiring to drive when the roads are flooded with the daily commuters going or returning back from work. But after some time the road cleared and was back to my normal comfortable speed. I realized that I didn't hear anything from the lady on the call in the back seat. And I checked her in the mirror again only to see her dismayed and totally in a state of shock. The dead look on her face reflected a traumatized expression. To see her pale face I couldn't stop myself as I asked. "Madam is everything ok. Are you fine". But there was a dreaded silence as if the time had paused". I felt it appropriate to stop the taxi at a safe place and turn to her. "Madam"? But there was no reaction. Her phone was lying near her feet. Dabbing the droplets on my forehead with shaking hands I shook her. "Madam"? Daunted by the sudden jolt she looked at me with vacant eyes. With submerged emotions, her eyes swelled with a saddened sea. "Madam. Is everthing ok"? I asked again. This time she composed herself only to wipe off those emerged feelings. "Yes, I am fine. Could you please take me to Rustam Studios". "Sure Madam" fearing to intrude her privacy I occupied the driver seat once again. Under the killing silence inside the taxi and deafening noises outside we moved ahead.
Unaware of the reason of her dejected self, I raced to make her reach in time. At least this I could do to comfort her.
With a screeching halt the taxi reached the glorious gates of the 'Rustam Studios'. She stepped out and moved inside the old building leaving the doors opened behind. I saw her moving out and followed her till I could. Then I got up to close the rear door and saw her mobile still lying down. Her mobile had dismantled because of falling down with an impact. I gathered up the parts to put them in place and locked the taxi to quickly move inside the 'Rustam Studios' to search for her.
And there she was on the same place where she stoically stopped hearing the dreadful news of her three year old daughter passing away after consuming her nail polish which was left open when she was rushing to make it in time for her first big break in the show world four years ago. I picked her up to take her back to the taxi like did every day past four years to make my first passenger of the day meet her destination.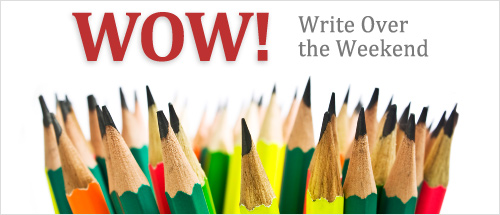 Write Over the Weekend theme for this week
This time your entry must contain the three words
rear view mi

rror

,

nail polish

and

awesome